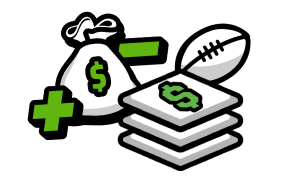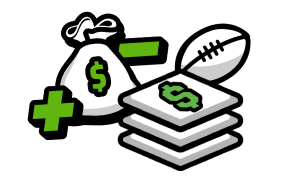 What is offshore betting and is it legal?
Offshore betting refers to placing a bet from within the United States to locations elsewhere in the world. While offshore betting operators may entice you with sign-up bonuses, competitive odds, and lead you to believe they are legit, these sites are illegal and have no authorization to offer their services in the U.S.
Why is offshore betting risky?
No consumer protections
Aside from it being illegal, you run several risks by betting with an offshore sportsbook. Unlike legal sportsbooks in the U.S., offshore books aren't regulated by government agencies, which means they aren't subject to regular checks and controls. They may not offer customers adequate protections around security of funds, privacy of personal information and data, responsible gaming, game integrity — just to name a few. And if you were to ever find yourself in a dispute with an offshore betting operator, you have no one to turn to for help.
They could shut down at any moment
If the federal government tries to go after an offshore betting operator, there's nothing to prevent that sportsbook from completely shutting down at a moment's notice. And most likely, they're taking your bankroll with them. Since regulated sportsbooks must meet many requirements regarding legality and protection of player funds, this type of sudden closure, and possible forfeiture of funds, is unlikely for regulated U.S. operators.
Your bank account could be closed
Financial institutions in the U.S. are strictly prohibited from willingly and knowingly processing transactions to offshore sportsbooks. Because of this, offshore sportsbooks will try mask the source of the money. If it ends up being discovered that you're sending money offshore, you run the risk of having your bank account closed because the banks don't want to be held subject to fines.
Why should DraftKings Sportsbook be your preferred way to bet?
Safety and Security
Your personal information and money are always protected on our safe and secure online sports betting platform.
A Brand You Trust
DraftKings is an American-born company with millions of customers worldwide. 
Easy to Deposit and Withdraw
There are no hoops with financial transactions. Loading funds into your bankroll can be done several different ways, and you have quick have access to withdrawing your winnings.
Puts Money back in the U.S. Economy
DraftKings Sportsbook pays fees for licensing and regulation in each state we operate in and contributes to state and local taxes — something offshore sportsbooks avoid.
OFFSHORE BETTING OPERATIONS
Legal and government regulated
Your money and private info are safe
Easy to deposit and withdraw
Stimulates the U.S. economy
OFFSHORE BETTING OPERATIONS
Legal and government regulated
Your money and private info are safe
Easy to deposit and withdraw
Stimulates the U.S. economy