The Buffalo Bills are favorites to win the 2023 Super Bowl at +400 odds
About NFL Playoffs Odds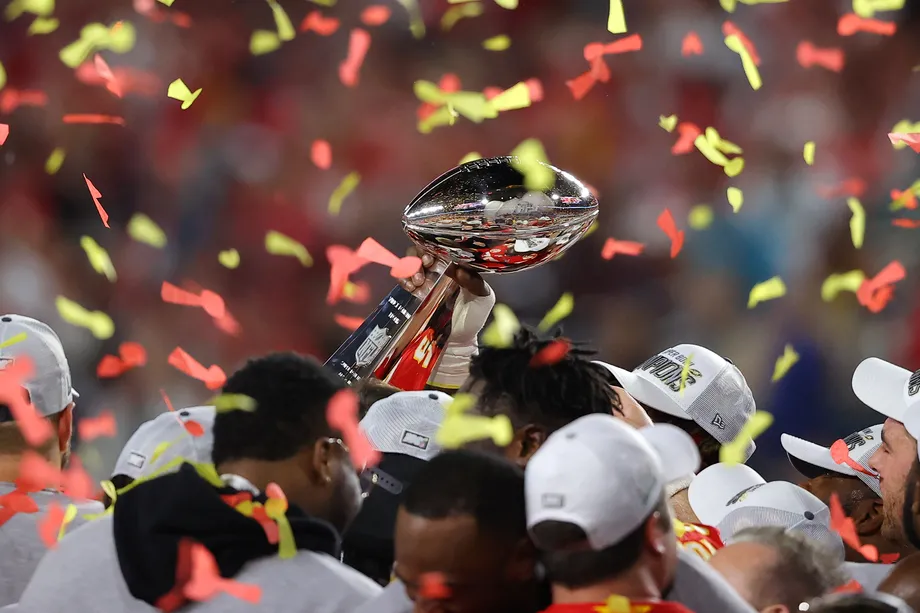 How many teams made the NFL playoffs in the 2021-22 season
As was the case in the 2020, there will be a total of 14 teams getting in, which is up from the 12 that made it from 1990 to 2019.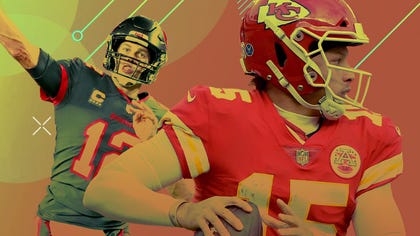 Can I bet on the Super Bowl winner now?
Yes, you can find all Super Bowl odds on the DraftKings Sportsbook NFL Page. The Kansas City Chiefs are the current favorites but a lot can change!
NFL Odds and Betting 2022
The 2022 NFL season begins on September 8 with a matchup between the Buffalo Bills and the defending champion Los Angeles Rams. The Rams won last year's Super Bowl (Super Bowl LVI) in a dramatic game against the Cincinnati Bengals by the score of 23-20, with Cooper Kupp concluding his dominant season as the Super Bowl MVP. Both of these teams are among 2022's top championship contenders in a list that also includes the Tampa Bay Buccaneers, Kansas City Chiefs and Green Bay Packers.
The 2022 season is the second in a row to have an 18-game schedule after the NFL added on to the previously existing 17-game schedule, and it'll run from September 8, 2022 through January 8, 2023. The NFL Playoffs are scheduled to begin on January 14, 2023 with the Wild Card Round, Divisional Round and Conference Championship Round taking place the following three weekends. Super Bowl LVII will be on Sunday February 12, 2023 from State Farm Stadium in Glendale, Arizona.
NFL FAQs
When does the 2022 NFL regular season start?
The 2022 NFL pre-season is slated to kickoff on August 4 when the Las Vegas Raiders and Jacksonville Jaguars meet in Canton, OH for the Hall of Fame Game. Once the preseason concludes, the 2022 NFL regular season will kickoff on Thursday, September 8. The rest of the Week 1 games will be played on Sunday, September 11, with Monday Night Football concluding on Monday, September 12. The 2022 NFL schedule is still in the works.
How many games will each team play and how many bye weeks are there in the 2022 NFL regular season?
Each team will play 17 regular season games during the 2022 NFL season. The regular season will last 18 weeks, with each team having one bye.
When and where is the Super Bowl for the 2022 season?
The Super Bowl for the 2022 NFL season will be hosted by the Arizona Cardinals. The Super Bowl will take place on Sunday, February 12 in Glendale, AZ at State Farm Stadium.
Who won the 2021 Super Bowl?
The Los Angeles Rams are the defending Super Bowl Champions from the 2021 NFL season. The Rams defeated the Cincinnati Bengals in Super Bowl 56 in their home stadium — SoFi Stadium.